iOS (iPhone, iPad) and Web Application Development by Mike Demers
Note: this project has been retired. Information on this page is for historical purposes only.
Tweet Bricks
The age-old game of Tweet stacking…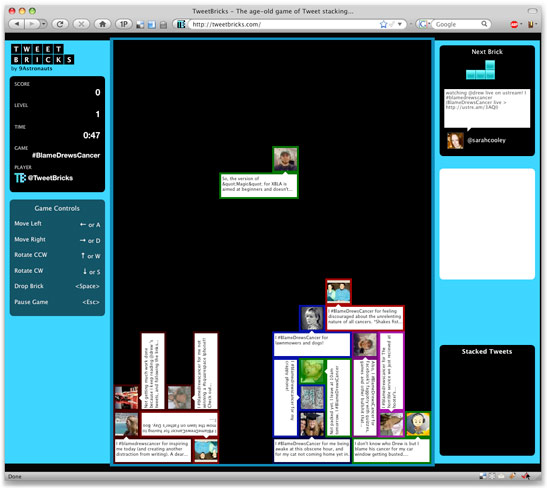 Okay, so Tweet stacking wasn't really passed down from the ancients. In fact, we have it on good authority that they didn't even have Twitter back then!
Tweet Bricks. however, is a fun game that turns Tweets into bricks that you must stack as they fall down the screen.
You can play with your own Tweets, with your friends or followers, or with all Tweets posted with a Hash tag. It's a fun way to waste your valuable time.
Reaction
"it is quite fun to see tweets of your liking trickle down the screen… we can't think of a better way to mix Twitter, Tetris, and social good"